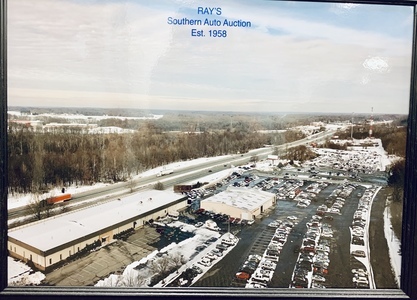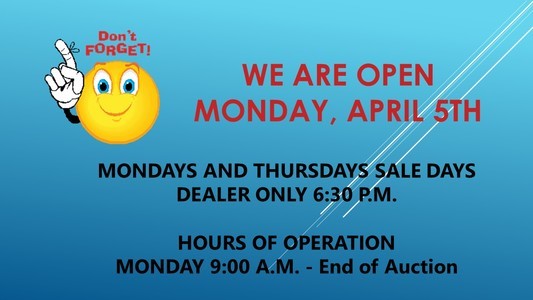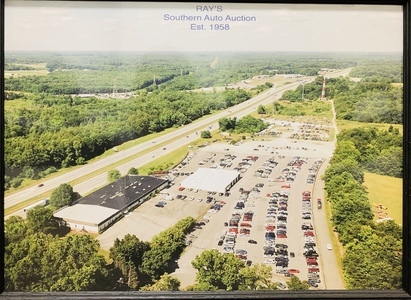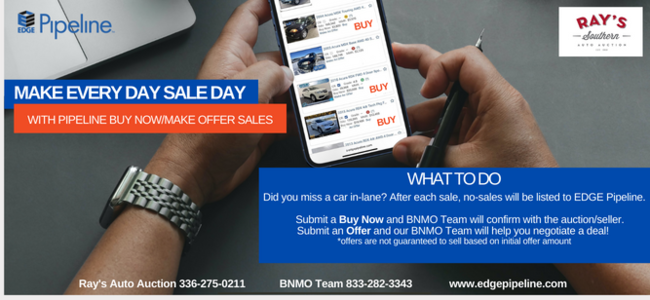 Welcome to Ray's Southern Auto Auction
LOCATED I-85 AND EAST LEE STREET
BESIDE GREENSBORO CAMPGROUND
1895 Trox St
Greensboro, NC 27406
MONDAYS AND THURSDAYS SALE DAYS
DEALER ONLY 6:30 P.M.
AUCTION POLICIES
EFFECTIVE JANUARY 1, 2016
HOURS OF OPERATION
MONDAY 9:00 A.M. - End of Auction
TUES-WED-FRI 9:00 A.M. - 5:00 P.M.
THURSDAY 9:00 A.M. - End of Auction
We will only be selling vehicles online, through edgepipeline.com. So if you are not signed up with them please do so if you wish to buy any cars.We will be running only 2 lanes and they both will start @6:30. You can also come and test drive them before the sale. You can drive cars between 9am- 6pm on Monday and Thursday the gates will close to everyone except essential personal. Dealers must come in to the office and check in before test driving anything. We are trying to take all precautions necessary for the safety of others. For further questions and answers please give us call.